Coaching Profile
Personalize Your Advisory Impact
Provide a customized coaching experience for your clients. Our platform allows you to create a coaching profile that outlines your expertise and approach. This transparency builds trust with your clients and ensures they have a clear understanding of your professional background and coaching style.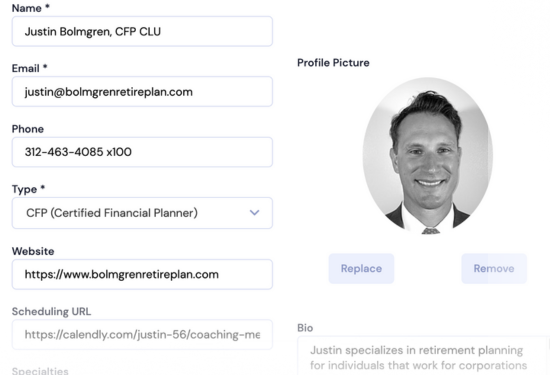 Unlimited Coaches
Expand Your Reach with Team-based Advisory
Empower a team of financial advisors to provide personalized advice and support to your clients. With our platform, there is no limit to the number of coaches you can onboard. This flexibility allows you to scale your services and meet your clients' diverse needs efficiently.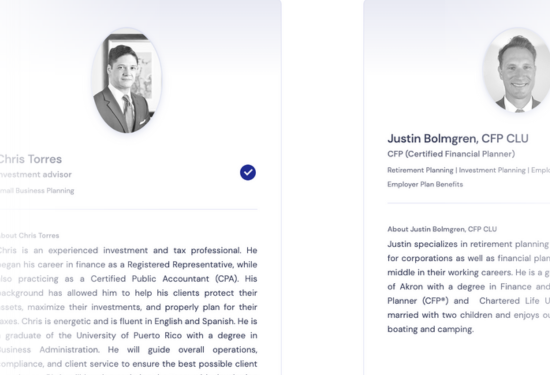 Call Scheduling
Simplify Client Interactions with Seamless Scheduling Using Your Favorite Calendar Scheduling App Integration
Make it easy for your clients to connect with you. Our platform features an integrated scheduling system that allows clients to book a call at their convenience. This ease of use improves client satisfaction and ensures you can consistently provide timely financial guidance.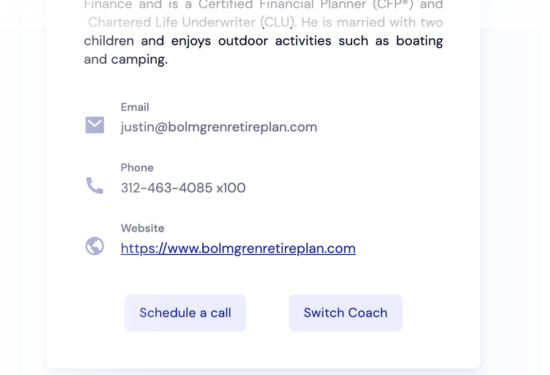 Access Client Account Information
Deliver Tailored Advice with Complete Financial Overviews
Our platform allows you to access client account information securely, giving you an in-depth understanding of their financial status. With this knowledge, you can provide personalized advice and create financial plans that accurately reflect your clients' needs and goals, enhancing the value of your services.