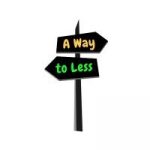 About A Way to Less:
Welcome to A Way to Less! We are a professional couple in our late 20's / early 30's. We live in northern England, UK. Having been avid readers of various other FIRE/travel related blogs we wanted to document our own journey. Reading other blogs has taught us a lot and we see this as our opportunity to give back to the community! We currently work full time as a Chartered Engineer and a music teacher. Our interests include travel, food, sport, music, education and of course personal finance! It is very important to us that these interests are pursued alongside saving for FIRE. They must not be sacrificed along the way! We have reasonably paid professional careers and realise that this puts us in a much better position than many in society. However, we want to show that FIRE is possible while on much more 'typical' wages. In fact, we believe that no matter what your financial position, changes can be made in order to improve your outlook for the better.
Recent Posts from A Way to Less:
Loading...