Two frequent requests we've had from Plus users who link their bank accounts is "give us more control of the data that comes from the bank!"
We've listened, and this week rolled out two of the most common requests, splitting transactions and creating pending transactions.
Splitting Transactions
Why would you want to split a transaction? Well say you take $100 out of the ATM, it's usually not for just one thing, but that's how it will show up on your bank statement. Now, if you are a Plus user you'll see this icon next to items downloaded from your bank:

Which will then let you divide the single transaction into several meaningful ones: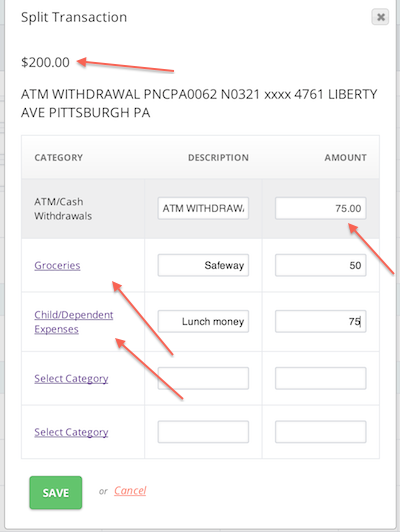 You could also do things like split a grocery bill into "Alcohol, Meat, and School supplies" giving you more detail into your finances.
Pending Transactions
Pending transactions are a way for people with automatic bank downloads to manually enter money into a budget category now. This is helpful for things that may take a while to hit your account. For example, you write a check to a friend but you want to make sure that amount is through your budget before he cashes it. Now you can manually add a transaction, and mark it as "Pending"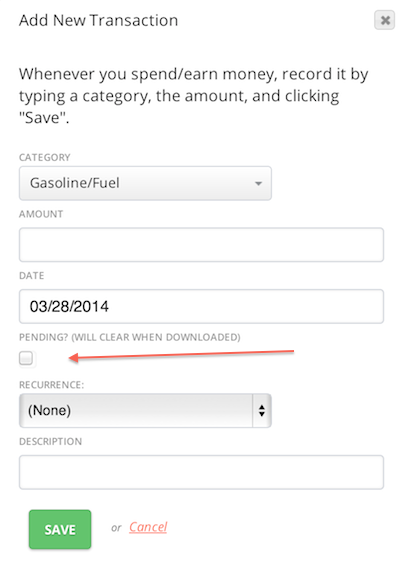 When the actual transaction downloads from the bank, we'll automatically clear out the pending one.