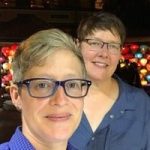 About All Options Considered:
We are Ali and Alison Walker. We met in 2004, married in 2006, reached financial independence in 2017, and retired in 2018. The first thing we did after reaching FIRE (financial independence retire early) was to create a complete and total change from our career-focused lives. In November 2018 we left our Seattle life behind and made travel our new lifestyle. We enjoyed traveling full time and getting to know people in other places for two years. Then COVID-19 changed the world so we changed direction again. We decided to create a new home base for ourselves in Flagstaff Arizona near family. As of February 2021 we will be adjusting to a new post-FIRE routine that includes owning a home along with traveling internationally and within the USA as well.
Recent Posts from All Options Considered:
Loading...