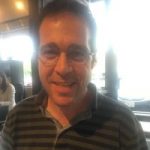 About After Further Review:
My name is Bob Schless and I have been researching and trading stocks for over 10 years. I like to invest in companies that have taken a hit to the head in the stock market, and can be bought relatively cheap. I often see them as victims of near sighted-ness, or in an industry that doesn't have a positive long term growth prospect. I find reasons why things aren't as bad as they seem. I'm great with research, have a strong intuition, and use common sense to climb over the naysayers and invest in these companies at a great value. Come join me as I take the road less travelled by finding companies that are ready to make a comeback, while the public is predicting a knockout.
Recent Posts from After Further Review:
Loading...