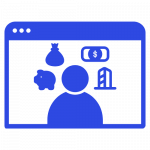 About Abundance with Little:
To start with, let me tell you a little about myself. I am a mom to two boys and a daughter. My husband and I came to America in our twenties and together we have been blessed with opportunities. I came with 2 suit cases, $200, lots of wisdom, hope, vision and dreams. He also had 2 suit cases, although more money; $500 that he borrowed and had to pay back. Through this blog, I hope to grow and learn with you through my experiences, written literature, tried/true ideas and…maybe some experiments :-). I promise you no one will get in trouble . I will share some of our parenting tips and ideas as we raise our kids and teach them how to make money work for them. Through this experiences, we can face the challenges that confront our generation, change the negative perspective about money, rewrite our stories and spread the message that financial liberty is for everyone. Come along and lets journey to ABUNDANCE with LITTLE.
Recent Posts from Abundance with Little:
Loading...