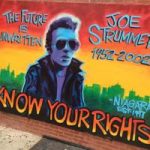 About A Teachable Moment:
Anthony has married his passions, investing and education. While teaching social studies full-time, he founded a registered investment advisory firm, where he constructed financial plans and oversaw $50 million in client assets. As a CFP, he has a vast knowledge of personal finance strategies; and, as an educator, he has a natural ability to explain complicated economic and financial concepts, put them into an historical context, and make the practical application of these concepts come to life. Prior to starting his teaching career, he worked in the financial industry, trading foreign currencies. He brings to Ritholtz Wealth Management an expertise of the inner workings of the 403b market. His goal is to build awareness of the conflicted advice and poor options in these plans, and ultimately bring about much-needed reform. His blog, A Teachable Moment, helps educate investors on how to protect their interests.
Recent Posts from A Teachable Moment:
Loading...