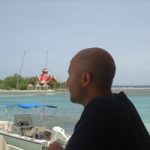 About A Journey to FI:
Hi there! glad to have you on my blog. I am a big fan of personal finance and I am looking forward to sharing everything I know as well as point you to a plethora of resources available at your disposal. Now, a little bit about me. I was born in Maracaibo, Venezuela in 1980 and I think that makes me a border line millennial with some behaviors from Generation X. I was raised by frugal parents who taught me the value of hard work and saving for the future.I truly believe my journey to FI started with the lessons my parents taught me when I was a kid. I can still remember my dad saying .. "son, when things are going great that is when you should be saving the most because you don't know when things are going to go bad". In the context of FI, I can say this has been one of the most important lessons in my life so thanks Dad! The journey continues but now I plan to bring others on my quest for achieving Financial Independence.
Recent Posts from A Journey to FI:
Loading...