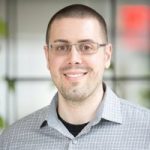 About 20 Something Finance:
Welcome to 20somethingfinance. I am the author, G.E. Miller. Long story short: I went from zero savings and significant debt after graduation, to saving over 85% of my income in just a few years. I am embracing every aspect of a financially responsible, engaged, environmentally-friendly, frugal lifestyle. And I'm chronicling my journey to financial independence on this site. Spoiler: utilizing the ideology and strategies that I write about on this site, I am now financially independent. 20somethingfinance is 11 years old and has become one of the most popular personal finance blogs in all the land. Also – don't let the name of the blog scare you off. If you're not in your 20's, that's OK. I no longer am either (but the blog is stuck with the name), and 50%+ of the readers here are over age 30 anyways. Learning and sharing knowledge of personal finance is ageless.
Recent Posts from 20 Something Finance:
Loading...