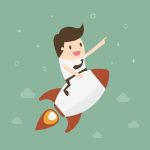 About 10 Year Target:
I'm a Norwegian guy in my early 30's. My interests are photography, nice whisky, watches, technology, but perhaps more on that later, because my biggest interest is finance and growth of money. Inspired by the book "Think and Grow Rich", by Napoleon Hill, I wrote down a money target a few years ago. This target I was able to reach and I am now defining my new goal. My investments are about to hit 2 million kroner (? $230,000) distributed in stocks, mutual funds, saving accounts and a few other investments. My next goal is to reach 6,5 million kroner (? $745,000) within the next 10 years.
Recent Posts from 10 Year Target:
Loading...