30+ Prebuilt Courses
Ready-to-Use Financial Education at Your Fingertips
Streamline your advisory service with our robust library of over 30 prebuilt courses. Each course is designed by financial education experts to cover essential financial topics, from budgeting to investing. This allows you to provide comprehensive financial education to your clients without investing extra time in creating content, thereby enhancing your value proposition.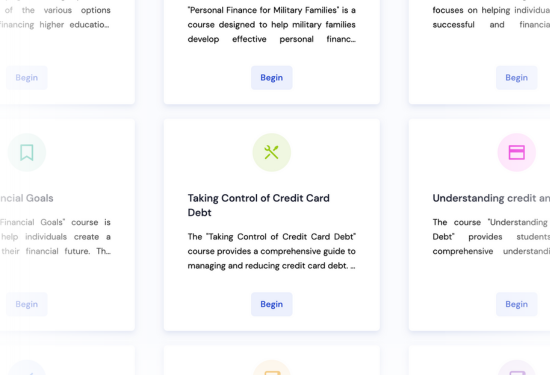 Customizable For Your Audience
Tailored Financial Education for Every Client
Meet your clients where they are with our customizable course content. Our platform allows you to tailor the course content to align with your clients' specific needs, financial goals, and comprehension levels. This personalized approach to financial education reinforces your advisory services and supports your clients in achieving their financial objectives.