Are you switching to BudgetSimple from another system? We've recently added imports for two of the more common systems we see people switching from.
If you are switching to BudgetSimple, and don't want to lose your historic data, here's how to export it and import it again.
To Export Mint.com Data
First go to your "Transactions"

Then scroll to the bottom, and click "Export all XXX transactions"
To Export YNAB Data
Go to File->Export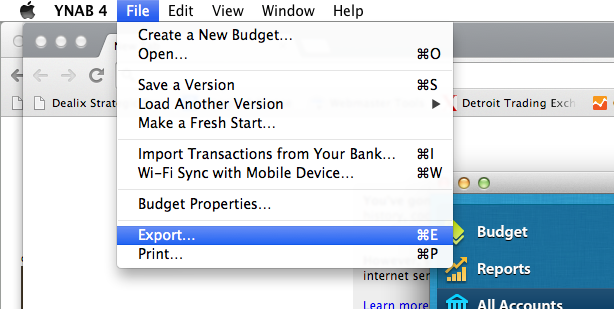 To bring the exported data into BudgetSimple: when logged in, go to: "Manage Account"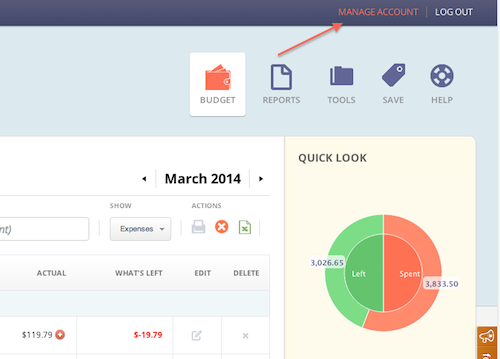 Then click "Import Data".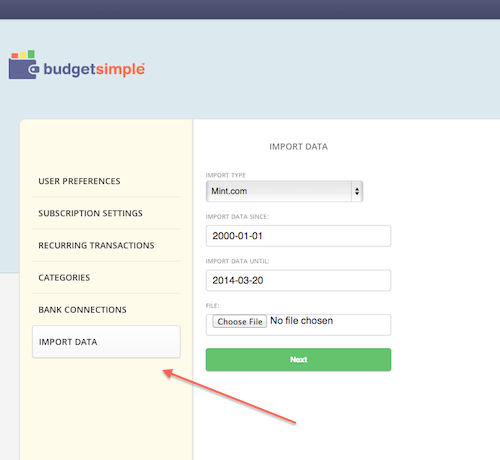 Currently we support import of data from Mint.com and YNAB. You can specify the type of file, and what dates you want to bring it in from. Make sure you pick a date that does not overlap with data in BudgetSimple (avoiding duplicate data).
Coming to us from another system? Let us know which one and we'll consider adding it as an import.